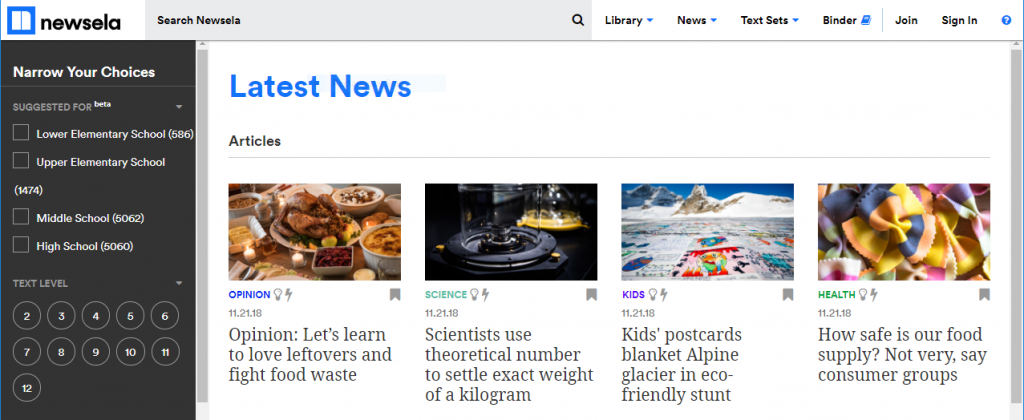 All NCPA teachers have a PRO account to use Newsela with their students. But why would you want to use Newsela?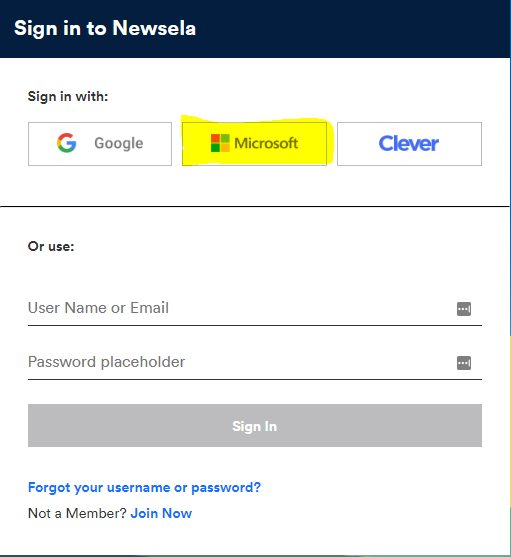 One reason is that the 6,000+ articles are at five different reading levels, allowing you to differentiate and customize assignments depending on student needs. Newsela is a powerful digital reading experience within an instructional content platform. The company's mission is to improve literacy skills of 21st Century students. So what exactly does Newsela do?
Newsela is already integrated within Canvas, it is easy to make assignments and view student activity. Highlighting, annotating, and submitting written responses to discussion questions are all part of what Newsela offers teachers and students. Using Newsela allows for real time assessment of students' reading and works by having a whole class engaged with the same text, but allowing each student to access that text at their individual reading level. Teachers can customize the articles and assignments to fit class needs.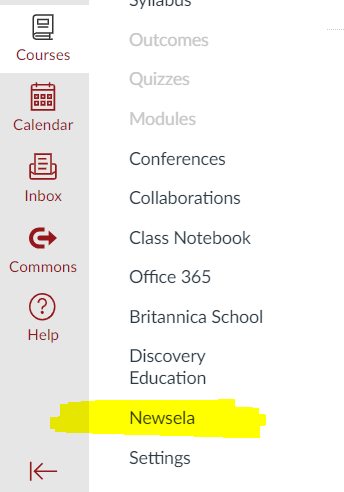 Newsela is searchable by keywords, content areas, and text sets. Articles are in two main categories – News, which includes current events and opinion essays or Library, which includes all other nonfiction articles. Categories are further broken down into content areas, or specialized areas such as primary sources, biographies, issue spotlight, and careers, to name just a few. Articles are added daily from sources such as The Washington Post, Scientific American, the Los Angeles Times, and The Associate Press. Newsela uses adaptive text technology, with the original text being at the highest reading level. And no matter what content you teach, there are Newsela articles that fit your standards.
Are you ready to get started using Newsela? The teacher support section has numerous articles, tutorials, and discussion groups to help troubleshoot any problems you might have. In addition to the online support, several NCPA teachers already use Newsela in their classes and can offer help on an as-needed basis. Stop by the NCPA Library, speak with Rebecca, and get ready to change the way your students experience digital reading!