EdPuzzle is a FREE web-based tool for educators that allows you to edit online videos and add interactive content specific to learning objectives.
Recently, I sat down with our AP Environmental Science teacher, Nina Gross, to learn how she is using it in her classroom. First, it's essential to know that she follows the flipped classroom model.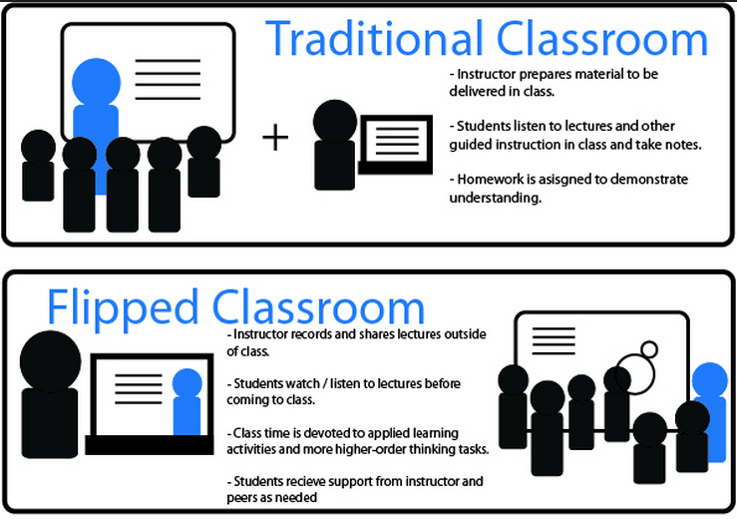 What are the Benefits of the Flipped Classroom model?
Create extension activities to do during class time
Students can access the content for relearning anytime
More time in class for projects
More time to focus on enrichment
More in-class time for one-on-one
Why Use EdPuzzle?
Students always have access to course content
The content can be used for relearning
Subtitles can be enabled and students can pause, rewind, and rewatch at any time
EdPuzzle tells who has/has not watched the videos before class
EdPuzzle holds student accountable
EdPuzzle integrates with Canvas
How can I integrate EdPuzzle and Canvas?
Start by signing up for an edpuzzle teacher account. Go to this page to learn how to link your edpuzzle account with Canvas. Like other apps in Canvas, edpuzzle works as an external tool in assignments.
Here is what a student sees. They can watch the videos and complete the questions in Canvas.
Before you can create the assignment in Canvas, first you need to either create or find content to add.
Find a video that you would like to use. You can search within EdPuzzle, or it can be a screencast you made along with a PowerPoint or another platform (for these, you will need to "Add Content" to your edpuzzle library first).
Once you have selected the video you would like to use, you can insert questions (multiple-choice or open-ended) at any point in the video. It even allows you not to let students skip ahead or advance the video.
Edpuzzle will show you a breakdown for each assignment of which students watched the video, if they completed the questions, how they scored on those questions, and how much time total they have spent interacting with your content.
Here is a snapshot of Nina's edpuzzle teacher dashboard.
We notice that students that spend more time and complete more assignments have a higher score than those that do not. Also, this gives the teacher an idea of who did the homework and how well they understood it ahead of class time. Now she has a better understanding of where students are when they walk through the door.
If you would like to know more about "flipping" your class or using edpuzzle reach out to Nina Gross or Lisa Hughes.