Parlay is a free web-based discussion platform that fosters communication, collaboration, and critical thinking. Check out this YouTube video that explains: Parlay in 60 Seconds.
Aubrey recently invited me to her English Literature classes to see it in action. Then we sat down to chat about it. Here is what we discussed and how you can get started with Parlay.
What are the Benefits of Parlay?
Includes data visualizations to hold students accountable for their involvement in discussions
It gives students time to mentally organize their thoughts before it's their turn to speak
More participation from reluctant speakers
There are options for teachers to share feedback in real-time
Teachers can jot down private notes for each student
After the discussion, the data visuals give an opportunity for reflection
You can embed a rubric based on the Parlay template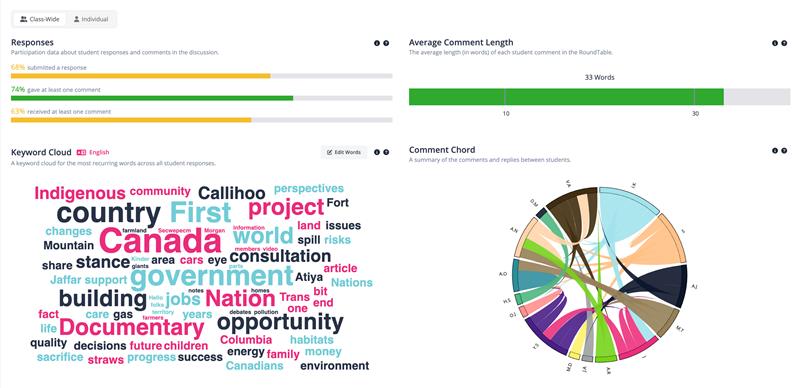 How can I use Parlay?
Brainstorming
Reflection
Topic exploration
Book discussions
Debates
Anonymous Discussion Board
How do I create my first Parlay?
Go to parlayideas.com
Sign up (you can use Microsoft to log in)
Create a Course
In the course, select the "+New Round Table"
Choose "From Scratch" or try the "Parlay Genie (AI)"
Choose verbal or written to create your first roundtable

Contact me or Aubrey Scholz if you would like more info on getting started or how you could use this in your classes!